Below are three photos to give you an idea of how much product you will receive in each size package. We filled up each size bag with marbles and placed them next to a quarter to provide a clear representation. There are two different photos, one for standard spices/seasonings and one for herbs. Since many herbs are so leafy the same weight will fill up a much larger bag. This is why some of the herb prices seem a lot higher than the spice prices, but you are actually receiving more product.
The third image is of our 1 cup Bottle with Sifter next to a popular national brand found in most grocery stores. You can see that our bottle holds close to 2.5 times more product than the national brand bottle. Plus, ours often costs less! Please be aware some other online retailers only offer 1/2 cup(4 fluid ounces) bottles. We choose to offer double the size 1 cup (8 fluid ounces) bottles to give you the biggest bang for your buck!
We hope you can see from these images that regardless of which size you order, you are getting a lot of product and a very good value compared to the supermarket.
Great quality at fantastic prices!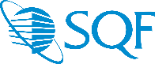 Safe Quality Food Verified

What our wholesale department can help you with:

---
Ordering significant quantities of our spices
A regular spice supply for a Restaurant, Bakery, or Catering Company
Carrying our spices in your spice store or specialty shop
Creating custom proprietary spice blends for your business
Working with you to customize an order for any of our 600+ gourmet spices, herbs, seasonings & cooking ingredients.
Who uses our wholesale services?

---
Restaurants
Bakeries
Caterers
Breweries
Exporters
Flavor Companies
Food Manufacturers
Spice and Olive Oil Stores
Specialty Stores
Many more
Our wholesale department is committed to helping your business succeed! Our culinary ingredients range from everyday staples to exotic, hard-to-find items. We source our products from around the world to offer you the highest quality available at an exceptional price.


Please contact our wholesale manager Sheila Dalton for more information.