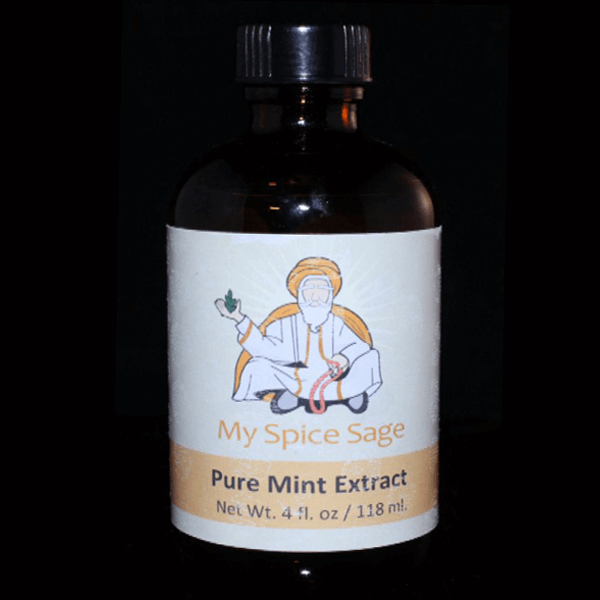 Mint Extract
Also Known As:
Pure Mint Extract
Origin:
U.S.A.
Ingredients:
Alcohol, Water, Oil Spearmint and Oil Peppermint
Taste and Aroma:
Sweet, fresh and cool.
Uses:
Traditionally used in chocolate cake, brownies and other desserts, like ice cream. Add a little bit to your mojitos or mint juleps for an extra burst of flavor. Can also be used when preparing vegetables, chicken, lamb, pork, salad and even fruit salad.
Substitutes:
Peppermint Leaves
and
Spearmint Leaves
Fun Fact:
The early Romans believed eating mint would increase intelligence, and it turns out they were onto something. Recent research conducted at the University of Cincinnati has shown that sniffing mint improves concentration, and several Japanese companies now pipe small amounts of mint through their air conditioning systems to invigorate workers and improve productivity.