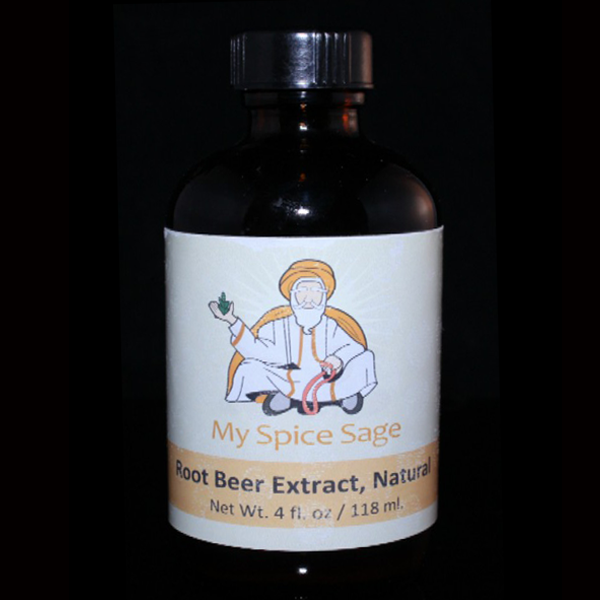 Root Beer Extract
Also Known As:
Natural Root Beer Extract, Pure Root Beer Extract
Origin:
U.S.A.
Ingredients:
Water, Alcohol and Natural Flavor
Taste and Aroma:
Sweet, spicy without heat and creamy.
Uses:
Root Beer Extract can be used in baking, beverages and ice cream. One teaspoon is sufficient for your typical cake or cookie recipe.
Substitutes:
Nielsen-Massey Madagascar Bourbon Pure Vanilla Extract
Fun Fact:
While historians often credit Charles Hires with formulating root beer, he simply made it popular. It was actually first created in the American colonies from extracts of sassafras and birch bark. The root beer we know today, no longer contains any sassafras since it was determined to be a health risk, but is a blend of wintergreen, vanilla, licorice and other flavors.